This summer, the LA Lakers have been linked to Kyrie Irving on many occasions as a possible target. One Lakers source asserts that it appears as though the organization's "ship has sailed" in this regard.
Irving played with the Brooklyn Nets for the majority of the season. According to reports, the Lakers actively sought a deal to sign Irving before the deadline in an effort to pair him up with LeBron James, a former teammate. He was eventually sent to the Dallas Mavericks.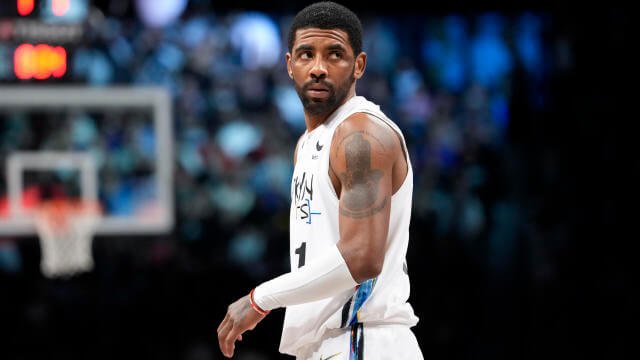 The skilled guard's impending unrestricted free agency has led to speculation that the Lakers would try to pursue Irving this offseason as a free agent.
Jovan Buha of The Athletic reports that it looks like the LA Lakers may be turning their attention elsewhere. In the HoopHype podcast, Buha stated that the squad plans to "run it back" with the current lineup the next season.
When it comes to acquiring Kyrie Irving just at the NBA trade deadline, the Dallas Mavericks were aware that they were taking a chance. When it came to the Mavericks' performance on the court thus far, they have had a variety of results.
Dallas now boasts two of the league's most dominant offensive players thanks to the pairing of superstar Luka Doncic and Irving. In games where Irving has played, the Mavericks have a 5-6 record. He has missed the previous three games due to a foot ailment.
Dallas currently holds the ninth spot in the Western Conference rankings with an overall record of 35-35.
To get into the playoffs, one must compete in the Western Conference, and Because to injuries to both Irving and Doncic, the club has recently had trouble. Dallas has won only four of their previous ten games.
In his short time with his new squad, Irving has displayed some outstanding moments. Kyrie has averaged 27.5 points, 5.1 rebounds, and 6.6 assists in 11 games with the Mavericks while scoring 51.2% from the field and 41.4% from three-point range.